iMac G5 Computers and the Apple Computer In You
New vs. used Apples, which is better for you?
A brief introduction from James Warholic, Founder and President of Professional Web Services, Inc., an Internet Marketing Services and SEO Services company, with a technical background in electronics, and proprietor of J West Sales eCommerce website.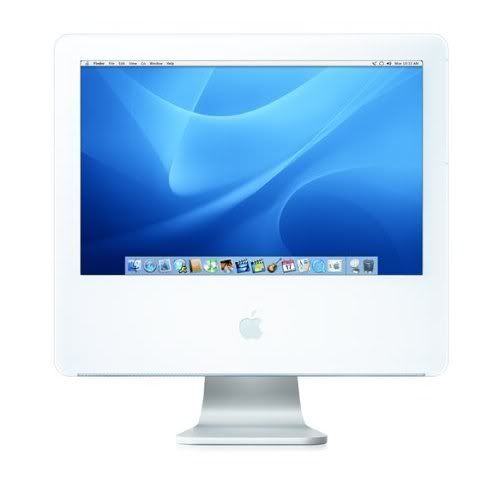 Save a bushel of apples today.
Welcome to J West Sales Apple Parts and iMac G5 Repair Website
The J West Sales eCommerce website was created to help folks from all over the world with their own "do it yourself" Apple iMac G5 computer repairs. If you are facing an Apple iMac G5 that seems to be having weird video, power, and system lockup problems, and this is the first time you have heard anything about do-it-yourself repairs for iMac G5 motherboards and power supplies, fear not, you are not alone. Save hundreds of dollars on Apple repairs today.
Bring Apple iMac G5 Computers Back to Life
Many folks who have bought new Apple iMac G5 computers in the past, have started experiencing problems of random shutdowns, weird startup problems, problems with it not being able to shut down at all, color changes on the screen monitor, weird lines on the monitor, computer lockups, over temperature, loud vacuum cleaner fan noises, and even having to completely reload the OS X system software. These problems are more than likely attributed to bad capacitors on the iMac G5 motherboards and/or power supply units, both of which can be fixed for a fraction of the cost of a new MOB or PSU, and certainly much cheaper than a brand new Apple Computer.
I am not going to go into the repair details here again about these problems. You can, however, read the indepth articles and gain a wealth of knowledge about the following topics:
These articles provide you with the detailed knowledge base that you need to take full advantage of extending the service life, and improving the overall performance of your iMac G5 computer.
There is one additional tip that will make your job of unsoldering these bad caps much much easier: Read about the quick, Chip Quik unsoldering kit.
Many thanks to many site visitors, customers, readers, and well wishers who have also contributed with their excellent commentary that is well worth the time to read it. Thanks also to the folks that have sent in detailed pictures and support documentation.
So, if you are having a problem with your iMac G5, and are not prepared to spend 800 or 900 dollars on a MOB replacement or over a thousand dollars on a new Apple computer, then this DIY repair is for you. Alternatively, maybe you would like to have a second iMac G5 computer running as a great Internet computer, or give one to your mom as a beautiful desktop device for the kitchen recipes, to do lists, watch videos, play online music, read the news, or small desk area for email centric communications, then I suggest you grab a cold drink, kick off your shoes, and see how you can save hundreds of dollars with these do it yourself repairs today. I think you will have a great DIY experience and be able to brag to your friends that you fixed it yourself.
Why repair your Apple? Keep your Apple iMac G5 running for the long haul.
Colleges, universities, schools, businesses, publishing houses, newspaper agencies, and individuals are some of the major users of the Apple iMac G5 computer product line and have invested hundreds to thousands of dollars in Apple computer hardware. In today's tough financial times, it makes economic sense to keep these iMac's alive and running for the long haul. Furthermore, the Apple iMac G5s are very good computers and can be very useful and quite productive for both business and personal use.
At J West Sales you will find the tools, components, and the electronics items you need to fix your Apple iMac G5.
I am always ready and willing to help with support and assistance. If you have any questions, don't hesitate to ask. Contact me today.
Best regards,
PS The best way to verify which Apple iMac G5 capacitor kit is required for your particular iMac is open it up and count the capacitors in your model. Compare yours to the pictures in both the Apple Power Supply and Mother Board iMac G5 repair articles.